Heavy rain, storms Wednesday in Nebraska, Iowa, Illinois MAPS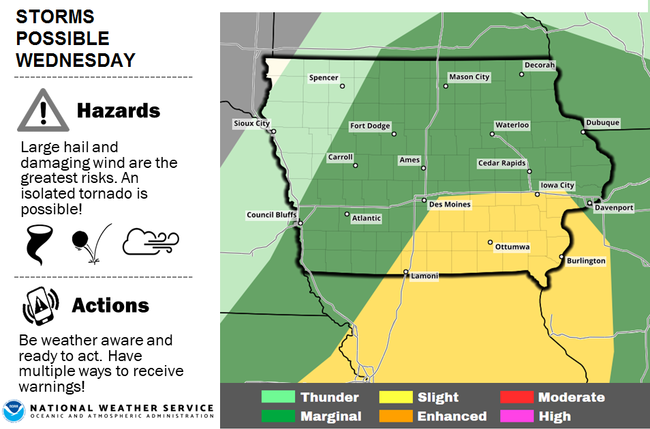 DES MOINES, Iowa - It looks like heavy rain and severe storms are likely Wednesday, from Nebraska, through Iowa, and into Illinois, with the chance of hail, strong winds, and possibly tornadoes.
The National Weather Service storm forecast map (above) shows the heightened possibility for storms across the region.
There is concern for the Missouri River on the Iowa/Nebraska border as well as the Mississippi River on the Iowa/Ilinois border, as heavy rain plus snow melt coming from the north could lead to new flooding.
Listen for severe weather coverage on your local iHeartMedia radio stations across the region:
Davenport 1420 AM WOC
A chance of rain and storms on Tuesday, but greatest risk is Wednesday morning and again Thursday morning after 7am.
Des Moines AM 1040 WHO Des Moines Ames AM 1430 KASI in Ames.
The risk for storms is Tuesday night, and again Wednesday in the later afternoon, from about 3 to 8pm.

Cedar Rapids and Iowa City AM 600 WMT
Storms are possible Tuesday night, and most likely Wednesday night from 8pm to 2am.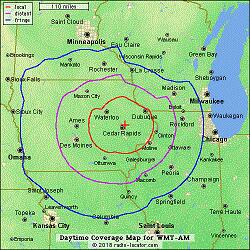 Omaha and Council Bluffs AM 1110 KFAB
The greatest risk for storms is from Tuesday overnight into Wednesday afternoon.