Winter not over yet IOWA ICE, SNOW, WIND CHILL MAPS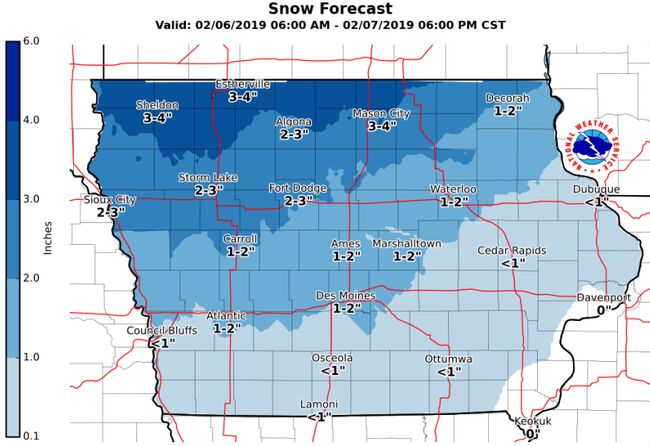 DES MOINES, Iowa - A Winter Weather Advisory is in effect for all of Iowa, Nebraska, and Western Illinios from Noon Wednesday through Noon Thursday.
We'll see freezing rain and freezing drizzle, ice, snow, and then on Friday a return to frigid wind chills. Timelines will be slightly different across the region. SEE MAPS BELOW.
Eastern Nebraska Western Iowa: Omaha and Council Bluffs
A mix of light freezing drizzle and some sleet is expected to develop by late this morning. This precipitation should transition to light snow tonight and last into Thursday morning. Total snow accumulations of one or two inches and ice accumulations of up to one tenth of an inch are possible. Winds could gust as high as 40 mph on Thursday.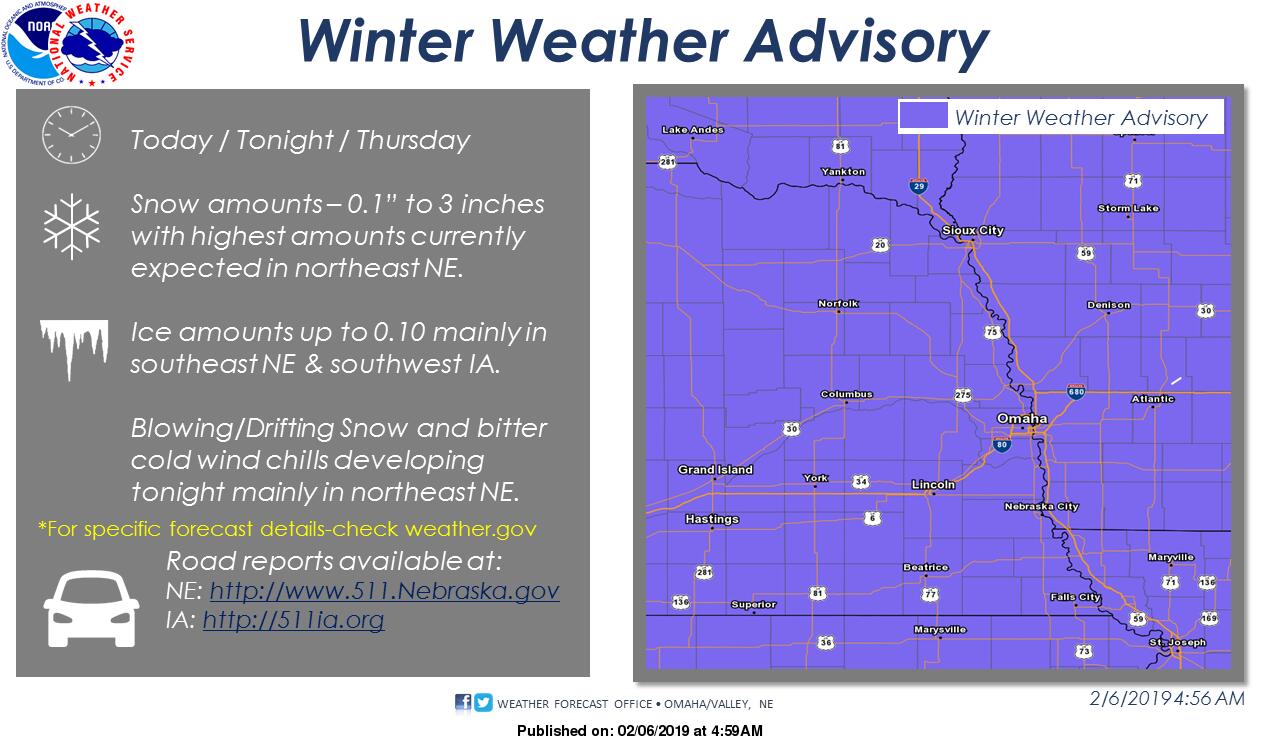 Central Iowa: Des Moines metro area and Ames
Another winter system will affect Iowa from today into Thursday evening with a combination of freezing rain, freezing drizzle and snow. There will be breaks and periods of lighter precipitation during the entire event, but the combination of a frozen mix and moderate ice and snow accumulations will make for difficult travel at times. Following the storm Thursday night, another round of Arctic cold will invade the region.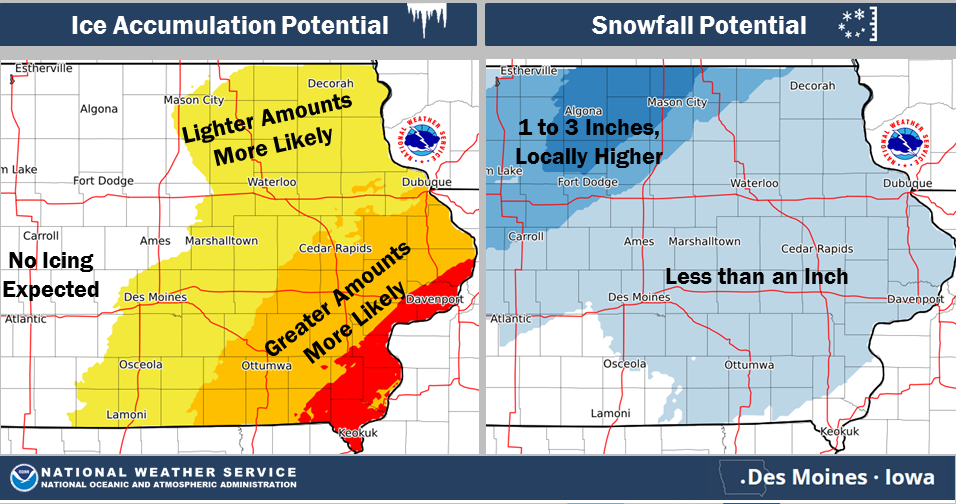 Eastern Iowa: Cedar Rapids, Iowa City, Quad Cities
Starting late this afternoon and continuing into Thursday the next winter system will move through the area. This system will bring another round of freezing precipitation to much of the area with the heaviest amounts occurring tonight.