A deputy with the Los Angeles County Sheriff's Department told me about his childhood friend who needed help. His friend was given a double blow of finding out both parents weren't expected to live much longer and their dying wish is to be buried side by side.
I met Sam Leon, Jr. at his apartment in Torrance. There's a small front yard with well-manicured grass and a couple chairs. Sam's father, Sam Leon, Sr., was in a wheelchair. He has visible scars of illness but maintains an upbeat attitude. After I shook Sam Jr's hand, I shook his father's - strong grip followed by the statement, "I'm Sam. Damn glad to meet you". Sam, Sr. served in the Vietnam War and had been receiving treatment from the Veterans Administration medical system. Sam Jr. says the VA failed his Dad on many levels. His Dad once beat cancer but Sam, Jr. says the VA did a poor job of follow up and in March of this year they found out Sam, Sr. had Stage 4 terminal cancer that is quickly spreading throughout this body. Sam's mother was diagnosed with liver disease three years ago and a few months ago was diagnosed with aggressive dementia. Sam, Jr. quit his full-time job with the federal government to move in with his parents as their in-home care provider. Neither Sam nor his parents have the financial resources to pay for professional care.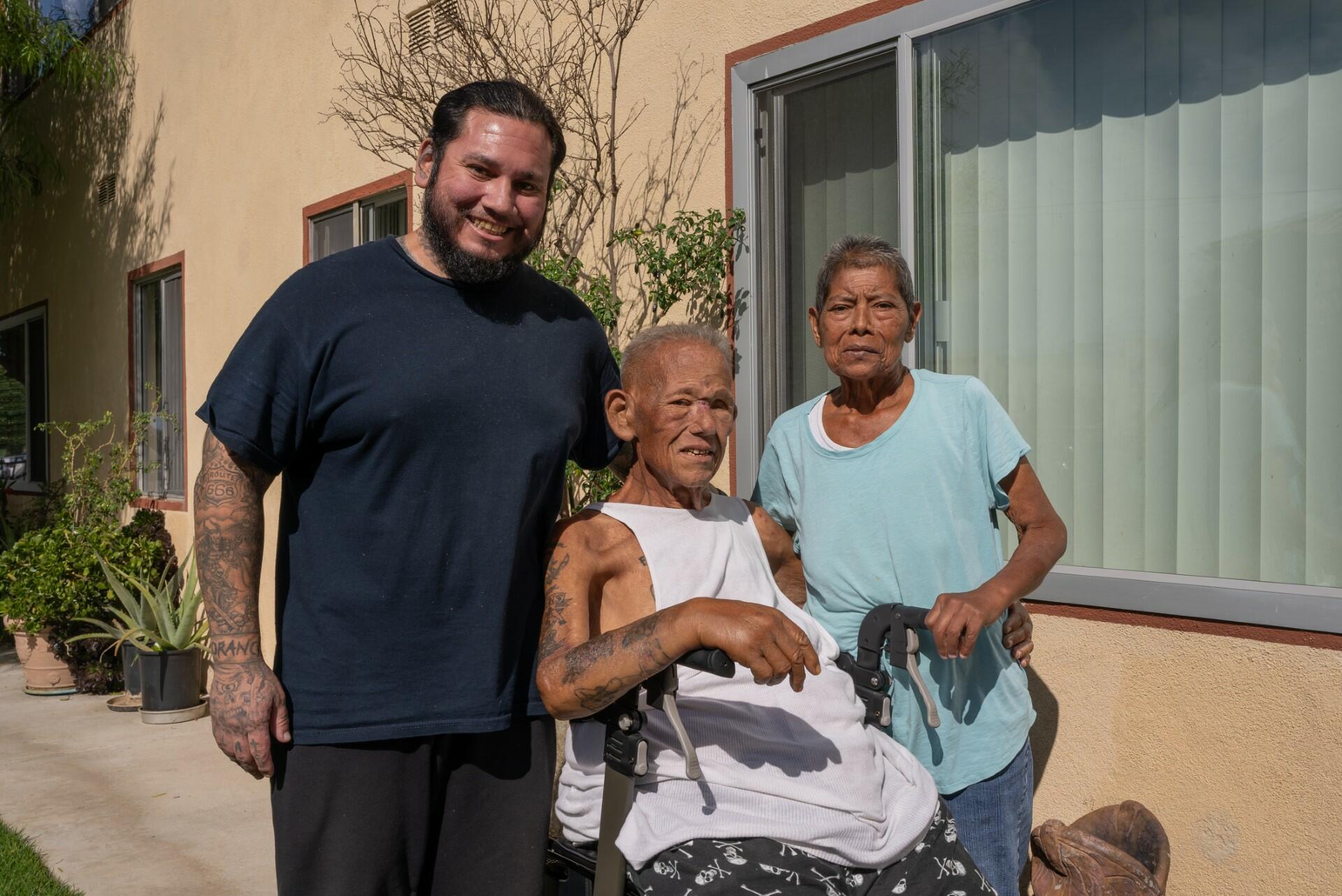 Sam's Dad wasn't married to his mother at the time of his military service, and she was never in the military, so the two cannot be buried next to each other in a national cemetery. And because of strict laws dealing with the deceased, Sam will have two days to bury his father and mother after they die. Plus, Sam can't put his Mom or Dad in hospice care until all of their final arrangements are completed.
He needs help!
To help Sam fulfill his parents' wish of being buried side by side and cover all related expenses, click here to learn more.